From Farm to Fork,Quality under Control
In 2006 BIAS was founded in Bursa. It was designed for importing and exporting organic and conventional deep-frozen food as well as canned, dried and concentrate fruits with BIOFOOD brand. Depending on our 50 years of food production experience, we have developed our international marketing network with our esteemed suppliers.
---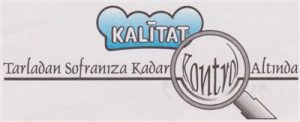 Sustainable , reliable , tailor-made business Solutions for food professionals
Since establishment, we have concentrated in serving food industry with our worldwide supply chain including esteemed producers certified by HACCP EFSIS and BRC.
Our aim is to give a continuous supply chain service with fruit and vegetable products from around the World, during the whole year round.
---
We are providing services of :
• Selection, supervision and orientation of Suppliers
• Packaging and product Development according to customer needs
• Project follow up for Organic and G.A.P. products
• Providing consistent quality products throughout the production period of our customers.
• Providing LOGISTIC SERVICES s such as
o Export and import operations
o Haulage for full truck or partial deliveries with our contracted Hauliers
o Storage of frozen and other foodstuff with contracted stores
o Final checking before delivery
o Resorting and selection
• Providing QUALITY MANAGEMENT by
o Regular audits
o Product check according to aggreed specifications
o Certified labaratory checks
o Traceability studies
• Helping FINANCE structure of our customers by apread and regular product flow and also our production and raw material capabilities
• By our PRIVATE LABEL production abilities, we are in the service of catering and food service professionals
PRODUCTS
---